Festival of Lessons & Carols at St. Luke's
by St. Luke's Episcopal Church - 6 days ago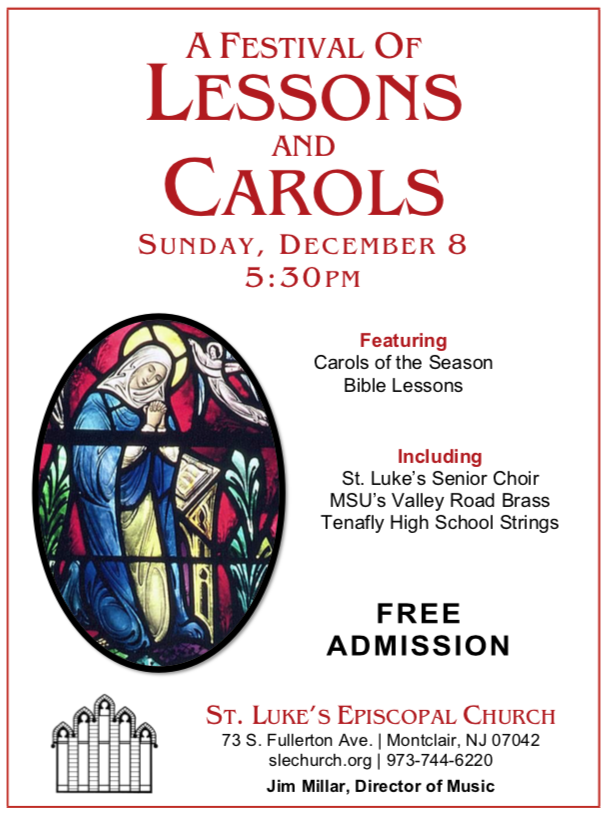 Join us for a wonderful seasonal tradition at St. Luke's! The Festival of Lessons and Carols is a beautiful candlelight worship service of short Bible readings intermingled with the singing of Christmas carols for choir and congregation. St. Luke's Senior Choir, under the direction of Jim Millar, will be featured as well as MSU's Valley Road Brass and Tenafly High School Strings.

A reception will follow.

St. Luke's Episcopal Church is a member of the Diocese of Newark and the Anglican Communion. The oldest Episcopal church in Montclair, St. Luke's was established in the mid-19th century, and is the proud home of Toni's Kitchen. Join us as we sow the seeds of love in joyful service to our community.

Learn more on our website, slechurch.org, or on social media @SLECMontclair.