Free Workshop Helps Montclair Adults w/ Back Pain
by Adapt Physical Therapy - 2 weeks ago

Are You Living With, Or Worried About Someone Suffering From Back Pain? 




'Get Relief From Chronic Back Pain, Find Out What's Really Causing It, Or Learn How To Avoid Dangerous Medications Or Injections When You Attend This Free Back Pain Workshop"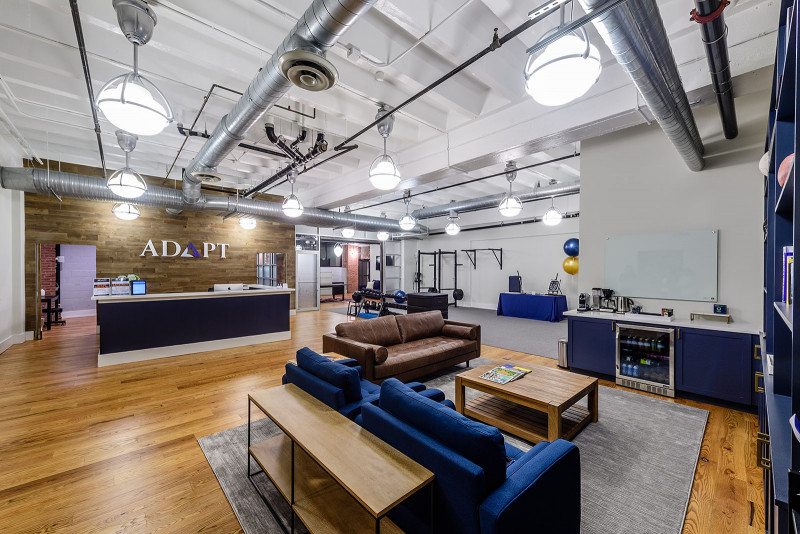 By Leading Back Pain Expert, Dr. Payal Patel 




Montclair - If you or a loved one suffer from chronic back pain - so bad that it can even stop you from walking - then reading this may be the most important thing you do this year. It may unlock the agonizing mystery of your back pain and show you a way to get back the life you deserve…
A life where you can sleep at night without tossing and turning, hoping to find one position where the pain stops

A life where you can wake up in the morning and not take 20 minutes to get out of bed and then another 20 minutes to put on your shoes because your back is so stiff

A life where you can pick up and play with your kids without worrying your back is gonna "go out" and leave you crippled on the floor

A life where you can do and enjoy all the things you see so many others doing and enjoying but your bad back has kept you watching from the sidelines
Basically, a life without the curse of chronic back pain. 




If You Feel Disappointed, Let Down, And Hopeless About What Can Be Done At This Point, Please Keep Reading. 




My name is Dr. Payal Patel, Montclair resident and business owner of Adapt Physical Therapy, Montclair's newest and best healthcare facility. I've been helping people like you live with less back pain for more than 10 years now.

And what I've learned is so many people are confused by the advice they've been given, unsure about why it didn't work before, and often very skeptical about their chances of living with less back pain...And that's why I created this free one hour Workshop titled "How To End Back Pain Naturally Without Painkillers, Injections, Or Dangerous Spinal Surgery" - and decided to make it FREE for you and a family member or friend to attend. 

When you come along, you'll breathe a huge sigh of relief once you discover just how many other options there are available to you - and how safe and simple they are - and you'll finally see yourself living the life of your dreams, without the curse of chronic back pain. 




Here's What You'll Learn At This Free Back Pain Workshop



Where your pain is truly coming from, so you won't waste years and thousands of dollars in search of a temporary solution

The one thing you should never do if you experience back pain in the middle of the night

Why stretching can actually be the worst thing for your back pain right now

The 3 things you must do if you are looking to avoid surgery at all costs 

Why getting regular chiropractic adjustments is making your back pain 10 times worse

The most important thing you must do if you want to return to an active and confident life

The most successful, proven, and nearly guaranteed to work natural treatment method for back pain that most Doctors won't tell you about, and pill companies hope you never discover 



What To Do Next




Please stop what you are doing and call us now. Lines opened today at 7am… and we only have 10 seats available for this very in-demand workshop to be held in Montclair on Wednesday, February 19th at 7:30PM. 

Please call (973) 315- 5755 to reserve your spot for you and a friend or family member now. You can also leave a message 24 hours, and we will call you back. Anyone who registers will also receive a special bonus gift - a free copy of my special report titled "The 6 Most Common Causes Of Back Pain And How To Treat Them Naturally Without Painkillers Or Dangerous Spinal Surgery." 




P.S. This Back Pain Workshop will take place at my clinic at 8 Lackawanna Plaza in Montclair, and we only have room for 10 seats. Spots are limited, so please call (973)-315-5755 or go to adaptptnj.com/bpworkshop now so you don't miss out. Tea, coffee, and refreshments will be provided for you, and there is no cost to attend. 

P.PS. You will breathe a huge sigh of relief once you call and realize how easy it is to start living life on your terms again, with much less back pain and without the worry of needing pills or a cane! 

P.P.P.S. If you can't make this particular date and time, you should still call us. We will rush you a copy of my special Back Pain Report so you can begin to live with more confidence and clarity.