"Vine & Veg" Vegan Wine Tasting + Food Pairing
by Leafy Kitchen - February 13, 2019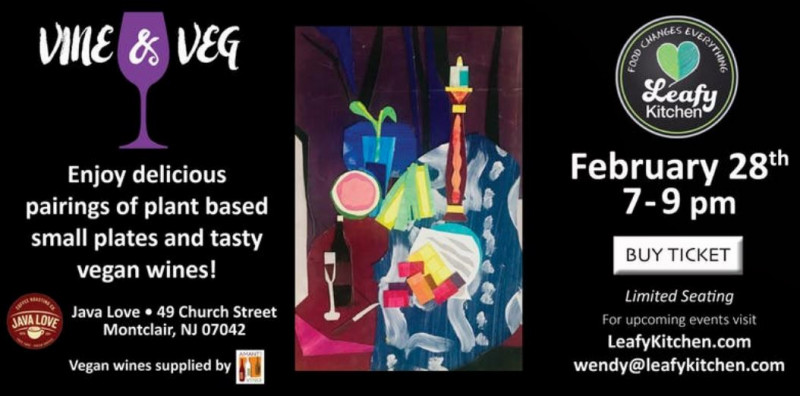 Join Wendy Renshaw, owner of Leafy Kitchen, for a tasting of delicious red vegan wines at Java Love, 49 Church Street, on Thursday, 2/28 from 7 to 9:00 PM.




The wines - which don't contain any fining agents that are derived from animal products - will be paired with an assortment of hearty vegan small plate dishes that Wendy will be creating especially for this event. 




Vegan wines are primarily organic and have much fewer additives than conventional wines.  The result is a sensational taste experience that causes less allergic reactions and headaches than what would normally be experienced with non-vegan wines.




For more information about this fabulous and delectable event, contact Wendy.




Wines are supplied by Amanti Vino.